Explanation of "Get in the habit of learning together"
This article was translated into English by Google Translate by the author who understands only Japanese.
for that reason
"Isn't this strange?"
I think there are many parts.
Of course, I try to provide meaningful information, but besides that, please use it to enjoy strange English.
What kind of blog is "Get in the habit of learning together"?
<Characteristics of the blog>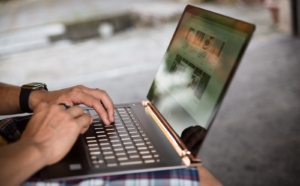 This blog is
"Blog to provide learning opportunities for working people"
is.
The same was true for me as the caretaker
"I have to study something! But I can't do it at all!"
There are many people who say that.
There are various reasons, but it is because working people are free without being instructed by anyone.
◎, I don't know what to learn
◎, I don't know what to study
◎, Even if I am motivated at first, I do not continue to be motivated
◎, I don't have time to study
Isn't that the main reason?
Therefore, in this blog,
About 5 to 20 minutes per article
Provides the amount of information that can be read by.
<This blog stimulates curiosity and develops learning habits! >
"As a member of society, I don't know where to start studying!"
For those who say, I
"If so, let's know the events that are attracting attention now, the technologies that will become widespread in the future, etc.!"
We are constantly sending out recommended information.
Therefore, until you acquire learning habits and become able to take in various information yourself
◎, events in the world today
◎, Knowledge you need to know now
Please learn such things on this blog.
next,
"I can't keep up my motivation!"
I will tell you why this blog is suitable for those who say.
Most people who do not continue learning
"Necessity" rather than "Curiosity"
It doesn't continue because I start with something that is difficult and specialized.
Even if there is a need, it is natural that you are not interested or lose motivation for difficult content.
Therefore, this blog can be understood even by beginners
"Emphasis on comprehensibility"
Information is sent at.
Furthermore, the information posted on this blog is mainly information that stimulates my curiosity.
Therefore, if you are a person with similar directivity, you will be as excited as I am.
"want to know more!"
Can be!
The eyes of curiosity are small at first, but by continuing to touch information every day, understanding progresses, and it becomes a big excitement and curiosity!
Actually around me, until now
"It's difficult for me!"
I used to say, but now
"Hey! Tell me because I was a little worried!"
Some people have come to ask.
if
"I really want to come to read my blog every day, but I can't get enough time!"
We also offer voice learning for you who are busy.
While driving, during housework, while in the bathroom, before going to bed in the futon
You can also learn by voice learning, so please use voice learning as well.
>>> Voice learning channel for working people
"It's hard to read a blog every day! But I don't have enough time to listen to the audio stream!"
Please register for the LINE e-mail newsletter.
If you register there, you can check the contents of the blog created on that day by suppressing only the points and checking it in 1 minute.
Delivered almost every day at 11:00(UTC)
doing.
>>> Register for Futahii's LINE e-mail newsletter
"Slightly longer sentences than LINE from friends"
You can get into the habit of learning every day!
By all means, it was something that we met today, so why not take this opportunity to acquire learning habits?
If anyone would support my blog or activities, it would be greatly appreciated if you could support and support me as described in this article.
>>> "How to support blogs" 6 selections and precautions that bloggers will be pleased with if they do this
I started LINE e-mail newsletter!
* Delivery is in Japanese

"I can't keep studying alone or taking on challenges!"
"First of all, I want to get into the habit from 1 minute every day!"
For you like!
here
Almost every day at 11:00 am (UTC)
We will send information to.
The main information is
◎, what Futahii learned that day
◎, blog articles created on that day, etc.
◎, what Futahii is paying attention to now
You can check the summary of the contents of the blog article that day in 1 minute.
"I can't continue studying and challenging alone!"
"I'm interested in Japan!"
Please register and use it!
---