Self-introduction, activity history, etc. of the caretaker Futahii
This article was translated into English by Google Translate by the author who understands only Japanese.
for that reason
"Isn't this strange?"
I think there are many parts.
Of course, I try to provide meaningful information, but besides that, please use it to enjoy strange English.
※If you want to study Japanese, please read this together with the original article in Japanese.
Basic information

HN: Futahii
gender male
Age: Alafor
Occupation: Unemployed (should I call it multiple jobs?)
Details of efforts
<Activities to provide working people with opportunities to study>
◎, Twitter
◎, Blog
"Recommendation for reading"(Japanese blog)
"Get in the habit of learning together"(This blog)
◎, voice distribution
"Voice learning channel for working people"
◎, LINE e-mail newsletter
<Activities that are carried out freely and with curiosity>
◎, Creation and issuance of NFT
◎, Instagram
◎, Participation in the new SNS service β test from Japan
"PostPrime" (currently under development and unavailable)
and so on.
story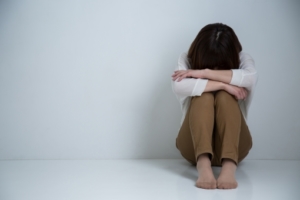 I died when I was 34 years old.
I encountered power harassment at a nursing home (special nursing home for the elderly) where I was working at that time, and as a result of having put up too much, I reached my mental limit and retired.
For about 2 months, my body stopped accepting food, and I almost never drank and ate, and I just took a sleeping pill and went to bed, and I almost lost my life.
After that, although the life is saved thanks to the woman who is currently dating, she will be in a state of withdrawal for about a year.
There I realized that there was.
"It's too risky to be hired somewhere and rely solely on that salary."
"The stability of the industry and workplace is completely different from the stability of ourselves!"
When.
Although living expenses are still required for the time being, I managed to start job hunting with courage.
Re-employed in the same form of special nursing home as the previous workplace.
However, I think it is a risk to rely on it, so from there I will start the world of the WEB, information dissemination, etc. while repeating thoughts and mistakes.
However, I was overwhelmingly lacking in study.
Even so, without studying, simply trying and frustrating.
Challenge and frustration will be repeated over and over again.
The time passed without any major dissatisfaction with the workplace, and he was 37 years old.
"Something hasn't changed for me! It's no good as it is!"
With vague anxiety, I decided to acquire a reading habit.
At that time
"There is a world that only readers can see"
Seeing and hearing these words,
"What's that !? If you say that just reading a book will open up a world different from people, I want to see it too!"
The curiosity helped me to get into reading habits.
The life of acquiring reading habits, disseminating that knowledge on blogs, and practicing various things begins.
It will be a life that challenges, challenges, and challenges more than ever.
As a result, I feel uncomfortable with the fact that my current workplace is depriving me of a lot of time.
"I'm not happy at all right now! I'm living with more emotions than I expected!"
I noticed that.
From there, going to work becomes painful.
Please think about it.
I had my own time, that time
"Exciting way of life that keeps curiosity stimulated"
"Time with her who wants to be with her more"
It can be used for.
When it goes to work (not where I was working)
◎, restrained for at least 9 hours
◎ Some people treat them as criminals behind the scenes when trying to make use of their learning according to the workplace system.
◎, trying to take away people's time even outside of work
◎, meaningless, long meetings with only form are emphasized
And so on.
Before reading, it was natural and I didn't feel any discomfort, but as long as I noticed it and felt discomfort, the time I was at work itself turned into stress.
Until then, I continued to learn to enjoy purely according to my curiosity,
"I want to quit my current workplace!"
My heart begins to be dominated by this one word.
From there
"Money, earn by yourself"
I will start learning specialized in that part.
Challenged until now, including things that gave up, we took on even more challenges and actions!
As a result, in about 3 months from that point, we succeeded in making enough profit to make a living even if we reduced the number of working days!
From January 2021, I will be working part-time three days a week.
"I will live while making a profit by stimulating my curiosity and what I want to do"
Take the first step towards.
Then, from June 2021, she quit her job and took the first step as a freelancer.
Honestly, it is often difficult financially, but there is no mental burden, and the fulfillment of life is hundreds of times higher now.
Although it is often financially difficult, I still manage to live!
Like me,
"It's hard to live a life that relies solely on salary from your workplace! "
For those who are suffering, to get out of there.
I am engaged in activities to disseminate information and support learning.
Achievements and voices received
◎, Achieved a maximum of 240,000 monthly PVs in NOTE in the past
◎, Achieved expert rank in Coconala (currently the rank system has changed)
◎, Sponsored by study sessions in the workplace, multiple times
"This person's article is the easiest to understand and fits nicely!"
"It's a rough cut, but I can tell you that you're taking on the challenge!"
We have received voices such as.
not only that
"Please do your best! I support you."
Along with the message, we are also receiving support from here.
 Performing a tipping to "Futahii"
The activity is still small, but with the support and support of various people, I am now able to live and work here.
Thank you for reading this far.
Please read the article I am writing for just one article a day.
I will send you this word to end the introduction.
"Knowledge is meaningless just to have it. Something is born only after you act. "
Let's act!
"Thank you for providing information!"
I would be happy if you could support me for 100 yen and I will do my best!
If you would like to support us, please click here.
I started LINE e-mail newsletter!
* Delivery is in Japanese

"I can't keep studying alone or taking on challenges!"
"First of all, I want to get into the habit from 1 minute every day!"
For you like!
here
Almost every day at 11:00 am (UTC)
We will send information to.
The main information is
◎, what Futahii learned that day
◎, blog articles created on that day, etc.
◎, what Futahii is paying attention to now
You can check the summary of the contents of the blog article that day in 1 minute.
"I can't continue studying and challenging alone!"
"I'm interested in Japan!"
Please register and use it!
---