Futahii Newspaper "October 10th issue"
This article was translated into English by Google Translate by the author who understands only Japanese.
for that reason
"Isn't this strange?"
I think there are many parts.
Of course, I try to provide meaningful information, but besides that, please use it to enjoy strange English.
※If you want to study Japanese, please read this together with the original article in Japanese.
>>>ふたひい新聞『10月10日号』朝一で仕入れた情報を皆さんにもお裾分けします。
I want you to get into the habit of doing something in the morning, so please follow us on Twitter, add a bookmark to each article, register for LINE e-mail newsletter, etc. and read it every day conveniently.

* All deliveries are in Japanese
By reading this article every day
◎, become a habit of collecting information and acquire learning habits
◎, Even people who do not have an information collection source can get a lot of information at once.
◎, you can go one step ahead of other working people just by reading every day
◎, You can make people happy every day just by getting information from here every day (I am very happy)
Click here for past information and back numbers.
>>> Futahii Newspaper Category
Let's take a look at the lid-hii newspaper on October 10, 2021!
① Cryptocurrency exchange Bitrue, drastically reduce virtual currency SGB token fee in response to customer's voice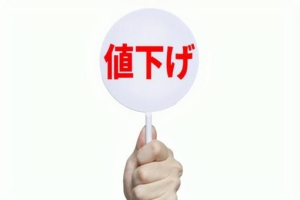 Bitrue, an overseas cryptocurrency exchange, listened to customer feedback and reduced the commission for cryptocurrency SGB (Songbird Token) to 1/20.
It's a fairly quick action, and it's a tremendous discount.
Exchanges in Japan do not respond to fee reductions no matter how loud they are, so it is a good impression that this alone is an exchange that thinks about users.
Moreover, for the decision to reduce
"Adjustment of fees"
I also like the fact that it is sober.
This is implicit
"Until now it wasn't right."
It 's like saying
"Because the customers are noisy, I had no choice but to lower it."
There is no such nuance.
It is one of the exchanges that has been gaining interest recently, such as being the first to list the virtual currency SGB token and actively preparing staking menus.
>>> Bitrue Link to "SGB Token Fee Reduction Tweet"
②Start staking of COGE and Equilibrium on the virtual currency exchange Bitrue (very high interest rate)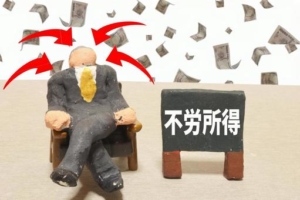 The virtual currency exchange Bitrue introduced earlier, the interest rate of staking that is being done here is amazing.
We are currently doing two brands that were introduced in the Futahii newspaper the other day.
Virtual currency COGE and virtual currency Equilibrium.
Both are short staking,
Until today around 20:46 Japan time
is.
However, the interest rate is quite high
◎, virtual currency COGE has an annual interest rate of about 80-90% (about 0.1% for half a day)
◎, Virtual currency Equilibrium has an annual interest rate of about 2000-2500% (half-day 2.7-3.4%)
is.
In both cases, the brand for staking (fixed deposit) is the virtual currency BTR.
Based on this information, let's see how much profit you can make if you participate in 12-hour staking.
If you stake 1 million yen worth of virtual currency BTR with COGE (fixed deposit), you will receive a dividend of 1000 yen in 12 hours.


If you stake 1 million yen worth of virtual currency BTR with Equilibrium (fixed deposit), you will receive a dividend of 27,000 to 34,000 yen in 12 hours.
If you compare this amount with your usual salary, you can see how amazing it is.
COGE may feel a little less (still quite high as unearned income), but Equilibrium costs about 30,000 yen in half a day!
The hourly wage is around 2500 yen.
If this was a salary, it would exceed 630,000 yen a month and 7.5 million yen a year.
It's limited to 12 hours, but you can imagine how dangerous it is because you can receive that much profit as a dividend.
Moreover, this Equilibrium is an XRP-related game project, and since it is about to start full-scale operation, it comes with a bonus that the price can be expected to rise significantly.


If I could stake with XRP, I would have participated, but I wasn't familiar with BTR, so I haven't seen it this time, but if I hurry up, I can participate, so if you are interested, please.
>>> Bitrue Link to "Staking Page"
③Cryptocurrency regulation should be recognized as the lifeline of poor countries, not as an investor (speculator).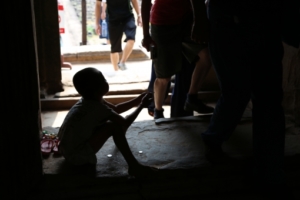 Cryptocurrency is one of the effective technologies for the poverty problem of SDGs.
>> Efforts to eliminate poverty from both the world and Japan. Causes and solutions of poverty. "2030 World Map Book Yoichi Ochiai"(This is a Japanese article)
Regarding this part
"Developed countries look only at investors and speculators, not the people of poor countries who really need them!"
"If you don't focus on them, you'll lose a lot of lives!"
Was made by an international banking officer investing in developing countries.
>>> Link to TechCrunch "Cryptocurrency remittance is the lifeline of vulnerable people in the world"
When you hear the word virtual currency in Japan
"Things for investors to make money"
"Something fraudulent"
"It's new and difficult, and it's not inconvenient as it is, so I don't need it."
I think it's a recognition like that.
However, it is one of the lifelines for poor countries and countries with civil war.
UNICEF, which is famous for humanitarian assistance, is also using virtual currency.
Even if Japanese people don't need it practically, people who are suffering in the world need it right now to connect their lives at this moment.
I think it is very significant that a person in a good position put this into words.
For more details on this information, including specific examples, please read this article.
>>> "Cryptocurrencies are the lifeline of poor countries! "If you look at the poverty problem and the civil war problem, you have to know the virtual currency!
④ October 10th and 11th are Digital Days sponsored by the Digital Agency.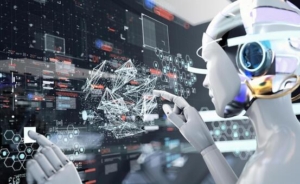 October 10th and 11th, 2021 are digital days.
This is a day led by a national agency called the Digital Agency.
Events and campaigns that touch digital are held in various places.
It seems that it will be a formal holiday in the future, so I think it will not hurt to know it now.
>> "Aim for a new holiday! Do you have more holidays? What is Digital Day" I will explain in an easy-to-understand manner.(This is a Japanese article)
Finally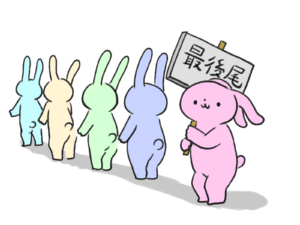 Today I got these 4 pieces of information with Zackri in the morning.
It is difficult to make a blog article by itself, but it seems that there are many people who want to know, so I will share it with everyone.
I'm really happy and motivated just by getting information from here, spreading it, and giving it a tip every day!
Thank you to everyone who has read this far and who have always come to read it.
I look forward to working with you.
 私は私に続けられる限りは毎日このような情報を発信し続けるつもりです。
 貴方が毎日少しだけでも学習する習慣を身に着けるキッカケにして欲しいので、是非ツイッターのフォローをしたり、記事ごとにはてなブックマークを付けたりして、便利に毎日読んでみて下さい。
---