Futahii Newspaper "October 12th issue"
This article was translated into English by Google Translate by the author who understands only Japanese.
for that reason
"Isn't this strange?"
I think there are many parts.
Of course, I try to provide meaningful information, but besides that, please use it to enjoy strange English.
※If you want to study Japanese, please read this together with the original article in Japanese.
>>ふたひい新聞『10月12日号』朝一で仕入れた情報を皆さんにもお裾分けします。
I want you to get into the habit of doing something in the morning, so please follow us on Twitter, add a bookmark to each article, register for LINE e-mail newsletter, etc. and read it every day conveniently.

* All deliveries are in Japanese
By reading this article every day
◎, become a habit of collecting information and acquire learning habits
◎, Even people who do not have an information collection source can get a lot of information at once.
◎, you can go one step ahead of other working people just by reading every day
◎, You can make people happy every day just by getting information from here every day (I am very happy)
Click here for past information and back numbers.
>>> Futahii Newspaper Category
Let 's take a look at the lid-hii newspaper on October 10, 2021!
① Start Tenset airdrop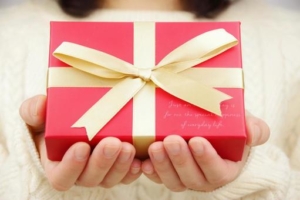 Airdrop has started in the project TENSET, which aims to connect virtual currencies and stocks.
It is still only virtual currency, but if you participate in this airdrop, it seems that you can receive multiple virtual currencies.
I will briefly introduce the contents.
◎, Currency you can get
・ 10SET
・ DESU
・ LEON
・ LEOS
・ ZENR
・ WLTR
◎, Brands required for staking: Virtual currency 10SET (Tenset)
◎, Type and duration of staking
・ Bronze course: 100 ten sets or more required for half a year
・ Silver course: 500 ten sets or more required for 9 months, with 5% bonus
・ Gold course: 1000 ten sets or more required for 12 months, with 10% bonus
・ Diamond course: 2000 ten sets or more required for 24 months, with 15% bonus
>>> Link to "TENSET Airdrop Page"
② Exchange Binance, virtual currency BLOK listing notice?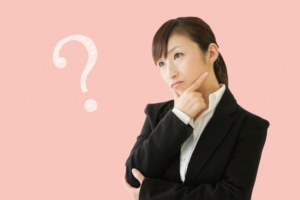 Binasu, the largest cryptocurrency exchange, has been tweeting incomprehensible just by posting a sandstorm video on TV from the other day.
The additional tweet came out, and from the content
"Is this the listing of the virtual currency BLOK?"
Guessing is flying around.
How is it?
If anything, this is a little horror taste, isn't it?
>>> Link to Binance "Mysterious Tweet 2nd"
③ Cryptocurrency exchange Bitrue staking, XRP leisure stock voting request tweet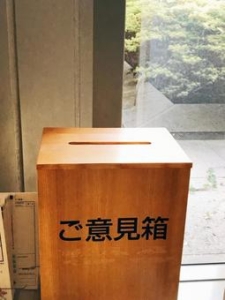 Bitrue, a cryptocurrency exchange that is active in XRP-related projects,
"Vote for cryptocurrencies on XRP Leisure."
I am tweeting.
Bitrue handled staking of XRP leisure virtual currency Equilibrium as introduced in the Futahii newspaper the other day, so it may be that we are looking for the next brand from the community.
>>> October 10 Futahii Shimbun "COGE, Equilibrium staking start at virtual currency exchange Bitrue"
>>> Bitrue Link to "Voting Request Tweet for XRP Leisure Brands"
The virtual currency Equilibrium seems to have been listed since then.
>>> Link to Bitrue "Tweet handling virtual currency EQ"
④ Attention that "it is a scam to comment when tweeting METAMASK"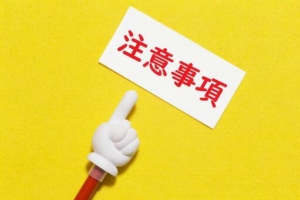 The other day I too
"If you tweet MetaMask, you can get comments from similar accounts on the bot."
I tweeted, but the flare community also issued a warning.
The content is
"The word" MetaMask "is commented, but it's a scam. Therefore, let's change it to "MM" or "MetaMa $ k" and tweet! "
It's like that.
>>> Link to the flare community "About fraudulent comments when tweeting with MetaMask"
Scam comments
"MetaMask"
I seem to react to the word
"メタマスク"
Do you type in Japanese?
⑤Sorare, a major blockchain game, investigated by the British Gaming Commission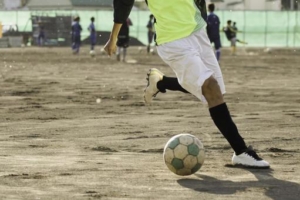 It seems that sorere, a major blockchain game, is being investigated by the British Gaming Commission.
A blockchain game is a game in which you can receive in-game characters and items as NFTs, buy and sell them, and receive dividends using NFTs to monetize them.
>>> "What is the blockchain game that is attracting attention as a side business? I will explain in an easy-to-understand manner "types and earning mechanism".(This is a Japanese article)
There is a game called sorare in the major.
Sorare uses NFT trading cards of soccer players from all over the world to create and play their favorite teams.
At this time, the virtual currency can be received according to the degree to which the players set in their team played an active part in the real game.
in short,
"Who will play an active part in the next game?"
It is a game to predict.
However, it does not mean that you will pay a stake, and will this be a gambling?
Japanese law does not meet the requirements for gambling crimes, so it is unlikely that you will be gambling.
However, I don't know the law of the United Kingdom, so it may be better for those who use it to be careful about future movements.
>>> Link to coin post "Soccer NFT game" Sorare ", investigated by the British gambling committee"
⑥ Sri Lankan government establishes virtual currency / blockchain promotion committee

This was also introduced in the Futahii newspaper the other day.
"Cryptocurrency regulation is seen in developing countries"
It's related.
Sri Lanka is also a lawless zone now, so it is a move to recognize it as a neat trading product and then regulate it to spread.
>>> Link to coin post "Promote blockchain and cryptocurrency mining"
⑦ Republic of El Salvador uses the proceeds of the legal tender Bitcoin for public works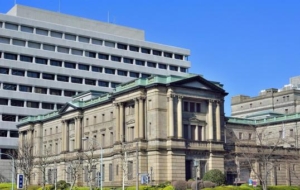 The Republic of El Salvador, which uses the virtual currency BTC (bitcoin) as the national legal tender.
It seems that the recent rise in Bitcoin prices has made a lot of money.
And it is said that this profit was used for public works.
This is almost impossible with traditional fiat currencies such as yen and dollars, so
"The legal tenderization of virtual currency has a way to be used as a financial resource for public institutions."
It is that.
Of course, if there is a loss, it can become a debt, so Japan will not adopt virtual currency as a financial resource.
However, I feel that this event is a big event for poor countries where profits are limited no matter how they struggle.
If the infrastructure was improved by this, the country would be good.
It may not always be a good side, but I think it should be noted as a big move.
>>> Link to coin post "El Salvador to establish veterinary hospital with the profit of Bitcoin trust"
⑧ Movement of existing financial institutions to become Defi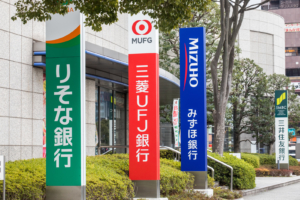 This may be one of the biggest events in FinTech (finance x technology) history!
Currently, Defi is a story in virtual currency.
However, it seems that the movement to incorporate this Defi into existing banks has begun to appear overseas.
>>> Link to TechCrunch "Building Decentralized Finance for Traditional Banks"
In other words, people all over the world who are already using banks are against the mechanism of virtual currency and blockchain
"That's your business!"
That means you can't say that.
Because the Resona Bank, Mizuho Bank, credit union, postal savings, etc. that we are using now may become Decentralized.
For such familiar and important banks in daily life
"What is Decentralized Finance?"
Is it safe to use with the big question?
There is no such movement in Japan yet, so it will be a while away, which is why it is necessary to start learning gradually from now on.
About this part
"What is Decentralized Finance? What does it mean to apply this to existing banks?"
If you are interested, please read this article as well.
>>> What is "Defi" that everyone who uses a bank must know"Will be explained in an easy-to-understand manner.
⑨ Telemedicine service provision is accelerating throughout the African Continent

It seems that the provision of telemedicine services is accelerating throughout the African Continent.
>>> Link to TechCrunch "Ghana's Telemedicine Pioneer Set Up 100 Virtual Centers Across Africa"
The reason is the pandemic of the new corona and the shortage of doctors.
I think it is new to remember that only developed countries are taking the corona vaccine first.
In addition, there are few doctors in developing countries.
In developed countries, 10,000 patients can be examined by about 84 doctors.
On the other hand, in African countries, about 0.23 doctors see 10,000 patients.
In other words, it is a calculation that one doctor examines about 50,000 to 60,000 patients.
Because it is physically impossible like this, it seems that telemedicine is developing to overcome this situation.
Regarding this part as well, as I said in the Futahii newspaper the other day
"New technology is born in developed countries and spreads in developing countries"
It's an example, isn't it?
Finally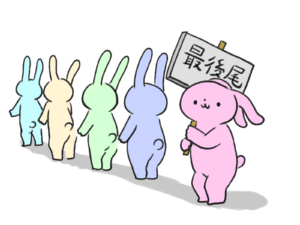 Today I got these 9 pieces of information with Zackri in the morning.
It is difficult to make a blog article by itself, but it seems that there are many people who want to know, so I will share it with everyone.
I'm really happy and motivated just by getting information from here, spreading it, and giving it a tip every day!
Thank you to everyone who has read this far and who have always come to read it.
I look forward to working with you.
 私は私に続けられる限りは毎日このような情報を発信し続けるつもりです。
 貴方が毎日少しだけでも学習する習慣を身に着けるキッカケにして欲しいので、是非ツイッターのフォローをしたり、記事ごとにはてなブックマークを付けたりして、便利に毎日読んでみて下さい。
---