Futahii Newspaper "October 18th issue"
This article was translated into English by Google Translate by the author who understands only Japanese.
for that reason
"Isn't this strange?"
I think there are many parts.
Of course, I try to provide meaningful information, but besides that, please use it to enjoy strange English.
※If you want to study Japanese, please read this together with the original article in Japanese.
>>>ふたひい新聞『10月18日号』朝一で仕入れた情報を皆さんにもお裾分けします。
I want you to get into the habit of doing something in the morning, so please follow us on Twitter, add a bookmark to each article, register for LINE e-mail newsletter, etc. and read it every day conveniently.

* All deliveries are in Japanese
By reading this article every day
◎, become a habit of collecting information and acquire learning habits
◎, Even people who do not have an information collection source can get a lot of information at once.
◎, you can go one step ahead of other working people just by reading every day
◎, You can make people happy every day just by getting information from here every day (I am very happy)
Click here for past information and back numbers.
>>> Futahii Newspaper Category
Let 's take a look at the lid-hii newspaper on October 18, 2021!
①XRP Leisure's virtual currency ELS starts airdrops again.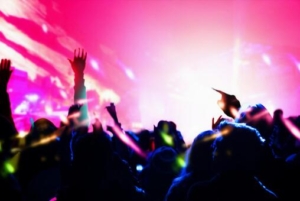 XRP leisure has been very active recently.
 XRP leisure is just a collection of XRP-related projects.
 In this context, there is a project that will be airdropping again.
> > Link to Aesthetes "Virtual Currency ELS Airdrop tweet".
 The way to participate is.
The only way to participate is to set up an Aesthetes trust line by October 21.
That's all it seems to be.
"Trustline? What's that? How do you do it?"
If you are wondering "What is a trust line?
> > Overseas and Defi Virtual Currency Airdrop Information (2) XRP Leisure
 If you know how to do it, please refer to the following
"If you know how to do it, the next question will be, "Where is the page to set up a trust line?
This is where you will find it.
> > Link to Aesthetes' "Trustline Setup Page
②Defi's Alexgo is looking for testers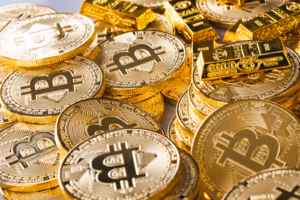 Alexgo is a virtual currency BTC (Bitcoin) based Defi.
 Usually, Defi is the thing for stocks that implement smart contracts, such as Ethereum, Binance, Polygon, and so on.
 Therefore, you will not hear about it in Bitcoin, which does not implement smart contracts.
 But that's what this
"Alexgo".
The official version has not been launched yet.
 The official version has not been launched yet, and it seems to be in the testing phase right now.
 So they are looking for people to test it out.
> > Link to the Alexgo official page
 You can probably get some free virtual currency to participate in the test.
(I just applied to join, but I haven't received the next action yet, so I'm just guessing)
 Here's a quick guide on how to join.
1) On the official page, click on either "Sign up" or "Launch App" in the upper right corner.
2) Enter your email address in the box that appears and click "Sign up".
3) All you have to do is wait for the notification.
 The virtual currency you receive for free is just for testing purposes, so I think you need to use all the features available at that time, even if it's a small amount.
 I don't have any experience as a tester for Defi, so I'm just guessing.
 If there are people around me who are interested in participating, I may blog about how to do each function later.
Finally
 Today I got these two pieces of information first thing in the morning.
 It's difficult to write a blog post about them by themselves, but I heard that there are many people who would like to know about them, so I'm sharing them with you.
 The amount of information today is smaller than usual, but the risk of spreading too much information about virtual currencies is high.
 So.
"There are days when I have less information than usual.
That's how I see it.
 Please understand that I am only sharing with you information from sources that I am interested in, and I am not researching for the purpose of sending out information.
 I'm really happy and motivated when you get information from this site, spread it around, and give me Hatebubs every day!
 Thank you so much to everyone who has read this far, and to those who always come back to read.
 Thank you so much to everyone who has read this far, and to those who always come back to read, and please keep up the good work.
I started LINE e-mail newsletter!
* Delivery is in Japanese

"I can't keep studying alone or taking on challenges!"
"First of all, I want to get into the habit from 1 minute every day!"
For you like!
here
Almost every day at 11:00 am (UTC)
We will send information to.
The main information is
◎, what Futahii learned that day
◎, blog articles created on that day, etc.
◎, what Futahii is paying attention to now
You can check the summary of the contents of the blog article that day in 1 minute.
"I can't continue studying and challenging alone!"
"I'm interested in Japan!"
Please register and use it!
---