Futahii Newspaper "October 2 issue"
This article was translated into English by Google Translate by the author who understands only Japanese.
for that reason
"Isn't this strange?"
I think there are many parts.
Of course, I try to provide meaningful information, but besides that, please use it to enjoy strange English.
※If you want to study Japanese, please read this together with the original article in Japanese.
>>>ふたひい新聞『朝一で仕入れた最新情報』を皆さんにもお裾分けします。【2021年10月2日】
I want you to get into the habit of doing something in the morning, so please follow us on Twitter, add a bookmark to each article, register for LINE e-mail newsletter, etc. and read it every day conveniently.

* All deliveries are in Japanese
By reading this article every day
◎, become a habit of collecting information and acquire learning habits
◎, Even people who do not have an information collection source can get a lot of information at once.
◎, you can go one step ahead of other working people just by reading every day
◎, You can make people happy every day just by getting information from here every day (I am very happy)
Click here for past information and back numbers.
>>> Futahii Newspaper Category
Because I run it by myself, please understand that I cannot create it when there is other strong attention information that should be published, or when I have a business and cannot write a blog.
Let's take a look at the lid-hii newspaper on October 2, 2021!
(1) Fumio Kishida's financial income tax increase plan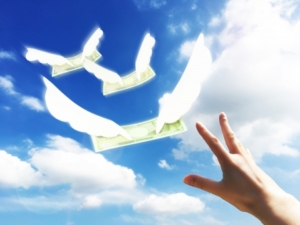 Mr. Fumio Kishida, who was appointed as the new president of the Liberal Democratic Party the other day.
He said that he would strengthen economic measures targeting inflation of 2%, increase salaries of medical and welfare workers, measures against corona, etc., in order to secure financial resources.
"Financial income tax increase"
It seems that he is thinking about.
The point is
"Anyone who is investing is rich anyway? I will raise taxes!"
That's right.
American President Biden has the same policy, so did you imitate it?
However, I feel that this is rather good material for Japanese virtual currencies.
Because it is unlikely that cryptocurrencies will be tax-increased in Japan anymore, and if stocks are tax-increased, some people may flow into onechance cryptocurrencies!
It seems that we are still talking about it, so pay attention to future movements.
② OKcoin announces activity guidelines for October

From around the announcement of participation in the virtual currency IOST AirDrop
"It's an exchange that listens to customers!"
The virtual currency exchange OKcoin, which has rapidly strengthened its centripetal force
This announced the activity guidelines for October.
The content is
◎, hurry to develop smartphone apps
◎, aiming to list more stocks
◎, aiming to announce new services to Gachiho
It's like that.
>>> Link to OKcoin "October's Aspirations Tweet"
What is the third one in particular?
Is it staking?
Since we also handle virtual currency LISK, do you start staking and voting with the exchange's share like coin check and bit flyer and distributing it to the holders?
I don't know, but let's expect and wait!
As an aside, it seems that there are also job offers, so if you are interested, why not check Twitter?
③ Zodium announces activity schedule for October

The blockchain game "Zodium" in partnership with the virtual currency IOST has announced its activity schedule for October.
Zodium is still in preparation for operation, so the service has not been deployed.
On top of that, the announced activities
◎, Roadmap (future plan) announced
◎, Strengthening strategic partnership
◎, IDO information announcement
◎, Official NFT sales
◎, Community event held
It's like that.
>>> Link to Zodium "Tweet scheduled for October"
I want to play Zodium, so I'm looking forward to it.
>>> Link to "Zodium Official Website"
④ Shinobi wallet completes distribution of first dividend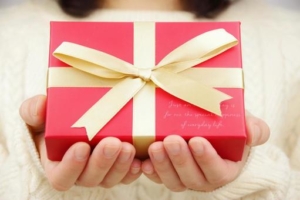 The project I'm paying attention to right now
"Princess Protocol"
Dividends were distributed to those who have virtual currency sUKH tokens in this one, Shinobi Wallet.
This time, the dividend is from the profit immediately after the service started, so the amount is almost nonexistent.
Or rather, the management may be in the red due to the gas bill for the remittance of the virtual currency ETH.
Let's think that this is done in good faith.
I don't say the specific amount, but I could buy a good stick.
>>> Link to Himegami Protocol "Answer to sUKH holders"
>>> Link to "List of Dividends and Dividend Amounts"
"I'm wondering what the project Futahii is paying attention to!"
For those who say, please check the explanation articles in this category.
>>> Himegami Protocol Category
⑤ Himegami Protocol Official NOTE Opened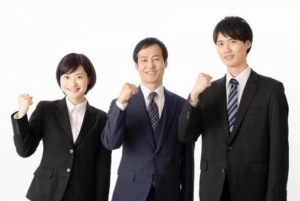 About the Himegami protocol again.
As long as we are paying attention, it is unavoidable that there will be a lot of information!
So, it seems that a new official NOTE has been opened this time.
>>> Link to Himegami Protocol Official NOTE "My name is Leona, a public relations officer"
My impression is that it is good to have a public relations officer like this.
That's because Himekami Putrocol has too many places to send information and can't manage it at all.
There are many accounts left unattended, many …
Honestly, that would reduce credibility.
Therefore, I think it is good to have a special public relations officer for each platform.
I would like you to delete the account whose information is not updated at all for more than a month, at least because the same thing is being spilled on the bot.
⓺ LINK Rewards Campaign Information


It seems that LINE will carry out a campaign that links virtual currency relations with other functions.
The period is from October 1st to October 30th
LINE points that can be earned by receiving receipt images and posting reviews.
It seems that 1000 yen worth of LINK reward points will be distributed to the top 100 people.
I'm not sure about the service where you can get points from this receipt image or word-of-mouth posting, but since there is a link, is this the service?
It seems that the LINK reward points that you can get with this are points that can be converted to virtual currency LINK.
In other words, it's a campaign where you can actually get the virtual currency LINK.
LINE has recently begun to gradually dig into ordinary services with virtual currencies and NFTs.
with this,
"Cryptocurrency? It looks difficult and it doesn't matter to me!"
I think the aim is to gradually penetrate this layer.
It's a good thing!
⑦ Cryptocurrency BAT releases latest growth graph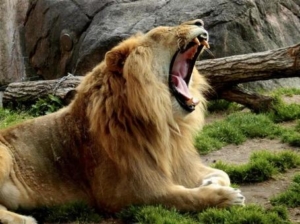 Cryptocurrency BAT (Basic Attention Token) has released the latest growth graph.
◎, how much transaction volume was there
◎, How much Internet browser Brave bought to reward users
(That is, how many users have increased?)
◎, Price fluctuation status
It will be information such as.
>>> Link to "BAT Ecosystem Growth"
I use the internet browser Brave regularly, so I only have the virtual currency BAT as a reward that I can receive from it.
However, it seems to be active in development and movement, so it is one of the hot brands.
Please also refer to here for Brave, an internet browser that uses blockchain technology to eliminate advertisements and receive rewards just by using it.
>>> "What is the Internet browser brave? "I will explain its features to anyone in an easy-to-understand manner.(This is a Japanese article)
⑧ Cryptocurrency SGB token distribution announcement exchanges one after another!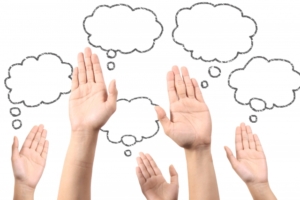 Cryptocurrency SGB tokens that are getting excited every day from the distribution of airdrops.
Distribution of airdrops to those who participated through the exchange.
this
"We will do it!"
It seems that exchanges that announce that are starting to appear every day.
However, it's all overseas.
So, let's hope that there will be exchanges that will list and distribute airdrops in Japan as well!
The application period for airdrops that can be participated in with this type of brand and can be additionally participated by flare finance is short, so if you do not get it early, you will not be able to participate in additional airdrops and you will lose opportunities only in Japan.
Please read here about this area.
>> I will explain in an easy-to-understand manner "a new airdrop that virtual currency SGB token holders can participate in".(This is a Japanese article)
>>> Introducing the list of "Virtual Currency Airdrop Information 2021 (Futahii Participation Scheduled Version)".
⑨ Announcement of listing on Bitbank, virtual currency XYM (3rd place in Japan)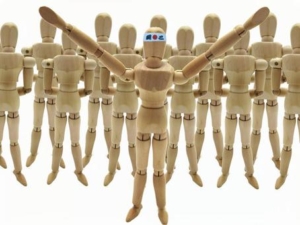 The virtual currency exchange Bitbank announced the listing of the virtual currency XYM (symbol).
>>> Link to Bitbank "Notice of Start of Symbol (XYM) Handling"
This is the third place in Japan.
The virtual currency XYM (symbol) is called a hybrid blockchain and is said to be one of the next-generation models with high performance.
>>> The first virtual currency "What is XYM / Symbol? 』\ I will explain in an easy-to-understand manner for super beginners.(This is a Japanese article)
However, it is not there that is attracting attention in Japan today.
"When should I give out XYM !?(Angry)"
That is the part.
Because, this virtual currency XYM (symbol) is a brand that should be obtained by airdrop.
However, the people who participated in AirDrop through the exchange are dissatisfied with the fact that the domestic exchange has decided to completely ignore it for more than half a year, and it is on the verge of explosion.
"Let's raise expectations and report to the Financial Services Agency that we will not respond by collecting only funds!"
There is even a movement like that.
The legal conditions for distribution and listing of virtual currency XYM (symbol) have already been met, so the rest is up to the exchange.
"You said that we will do our best to maximize the profits for the users? That's why I decided to participate through the exchange! Why do you decide to ignore the inquiry? Why don't you announce anything?"
That's why.
Under this circumstance, domestic exchanges will become more active in listing the virtual currency XYM (symbol).
"Isn't it necessary for major companies such as Coincheck to raise their weights?"
The expected value will increase, so it is attracting attention.
Unlike other small-scale airdrops, this is a large-scale one where some people can get an annual income, so you can understand how much noise you have.
Because I am one of them, I am trying to understand the exchange, but I am dissatisfied with the dishonest attitude!
In this way, regarding the virtual currency XYM (symbol), the coat color is a little different from the listing of other brands.
⑩ Tweet by Twitter that makes you smell something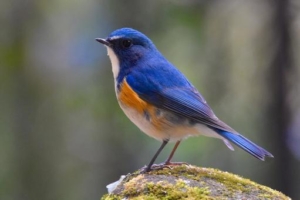 Twitter made a tweet that made me smell something.
The content is
"Apparently it's october"
>>> Link to Twitter's "Smell Tweet"
Last time, after such a smell, you implemented the Bitcoin tossing function on Twitter.
Is it really this time?
Is it the implementation of NFT?
I'm happy with that, but if I was bothered to raise the expected value for the information that was already available, would I be the only one who feels something subtle?
Anyway, there seems to be some announcement, so stay tuned!
⑪ Twitter Inc. announces the start of professional account service in October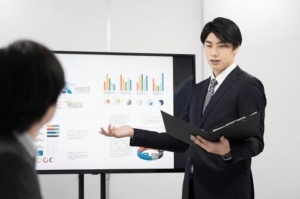 Another thing about Twitter.
Twitter seems to start a professional account service in October.
>>> Link to TechCrunch "Twitter Professional Will Be Released This Week"
Twitter Professional is a service that can be used by callers who are crisp.
By using this, it seems that you can advertise, use special tools, introduce monetization (?), Etc., but it seems that you can create a sense of security that the caller is a person who is more disappointed.
The conditions of use are to create it.
Terms of use
◎, do not repeat violation of guidelines
◎, account name, career, profile picture, etc. are set clearly
◎, not an account of fictitious characters, parody, anthropomorphic, spoofing, etc.
And so on.
Therefore, a person who can use a professional account can prove that he / she is sick to some extent.
I am also a little interested as an information sender.
If you use it, we will announce it on Twitter!
>>> Link to "Futahii's Twitter account"
⑫ Startup company that utilizes VR for treatment of amblyopia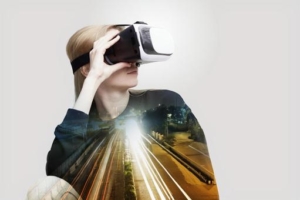 It seems that there are companies that utilize VR technology for the treatment of amblyopia.
>>> TechCrunch Link to "How Four Startups Luminopia Use TV to Treat Lazy Eyes"
Amblyopia is a symptom that the function of one eye is extremely weak, and if the condition continues for a long time, the brain will
"I don't need the weaker eyes!"
It seems that it is a symptom that may cause blindness in the worst case.
On the other hand, now
◎, put on an eyepatch
◎, use eye drops
◎, use corrective lenses
It seems that it can only be done.
Honestly, it's a pain to continue all of them.
However, by utilizing VR technology here, it seems that you may be able to enjoy treatment without any pain.
With VR lenses and goggles, you can enjoy yourself as if you were in the world of TV, movies, live concerts, sports venues, games, etc.


And since you can finely set the image to be projected on each of the left and right, set it well so that the functions of the left and right eyes are balanced.
"Both eyes have important functions!"
If you let the brain recognize that, it seems that you can expect to be trained because you can prevent it from becoming severe and you will be able to use it.
Some people hate the progress of technology and the times, but it will be a friendly world for people who have been socially handicapped.


That's why I'm one of those who question the qualities of the negative people who have a dislike for technology in the long-term care and welfare industry.
Many of them are not users and refuse to see themselves.
Actually, the long-term care industry is in the direction of reducing long-term care fees for facilities that are assisted by humans.
>>> [Nursing home Edition] What is the content of the 2021 revision of the nursing care fee system? I will explain in an easy-to-understand manner the parts that are greatly related to the site(This is a Japanese article)
(I have more than 10 years of welfare / long-term care experience.)
⑬ Ministry of Economy, Trade and Industry warns that "after a typhoon, there is a risk of electric leakage near the solar panel"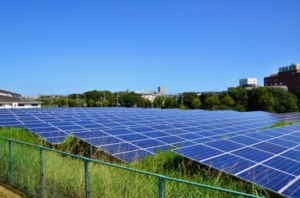 Typhoon No. 16 approached the Japanese archipelago and went through.
As a result, the Ministry of Economy, Trade and Industry has issued a warning.
"After the typhoon, there may be an electric leakage near the solar panel, so be careful not to approach it carelessly!"
… apparently …
There seems to be almost no risk of electric shock technically, but it seems to be an important warning.
If you have solar power in your own house or in your neighborhood, keep away from it!
>>> Link to Ministry of Economy, Trade and Industry "Warning Tweet about Solar Panels"
Finally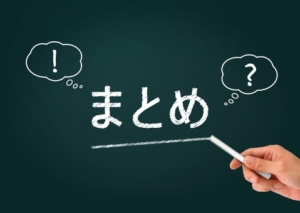 Today I got these 13 pieces of information with Zackri in the morning.
It is difficult to make a blog article by itself, but it seems that there are many people who want to know, so I will share it with everyone.
I'm really happy and motivated just by getting information from here, spreading it, and giving it a tip every day!
Thank you to everyone who has read this far and who have always come to read it.
I look forward to working with you.
 私は私に続けられる限りは毎日このような情報を発信し続けるつもりです。
 貴方が毎日少しだけでも学習する習慣を身に着けるキッカケにして欲しいので、是非ツイッターのフォローをしたり、記事ごとにはてなブックマークを付けたりして、便利に毎日読んでみて下さい。
---